Janser Colibri Floor Grinding Machine
£2,281.19
(+ VAT)
Order by 12:30PM Wednesday 10th August and you could have your goods delivered by: Thursday 11th August
The Janser Colibri is a premium performance floor grinder that is both user-friendly and guaranteed to deliver first-rate results. Janser products are inventive, proficient and adaptable for use in both domestic and commercial contract projects.
High Performance: The 230V Janser Colibri boasts outstanding grinding capability with a speed of up to 2,600 RPM.
Easy Operation: Thanks to its adjustable handle and wheel design, the Janser Colibri is easy to move and operate, whatever flooring you are working with. The handle can even be folded away for easy storage and transport.
Lightweight: The Janser Colibri is as lightweight as it is powerful, with a basic weight of just 35kg.
High Torque: The Janser Colibri delivers a 43NM of torque.
Optional Weight: If you require increased weight for greater pressure and grinding performance, you can also order an additional weight of 10kg for the Janser Colibri.
Attachments for any job
The Janser Colibri floor grinder is usable with 2 easy-to-fix attachment plates to help with different jobs.
There is a standard green plate for universal use, offering high and even grinding performance that is ideal for cement underflooring and anhydrite floors.
You can also choose a pink PCD plate for more heavy-duty and aggressive grinding and removal. This plate is excellent for removing tough adhesives, coatings or carpet residues.
Janser Colibri Floor Grinder Specification
Mains Supply

230V

Engine Performance

2,200W

Working Width

300mm

Speed

2,600 RPM

Weight

35kg

Extractor Connection

50mm/76mm
If you wish to see an on-site demonstration of the Janser Colibri floor grinder, you can book one of these prior to ordering. Please contact us for more information on this. You can also see a complete product demonstration in the helpful video below.
Please allow 2-3 working days for delivery, which will be made directly by Janser.
Related Products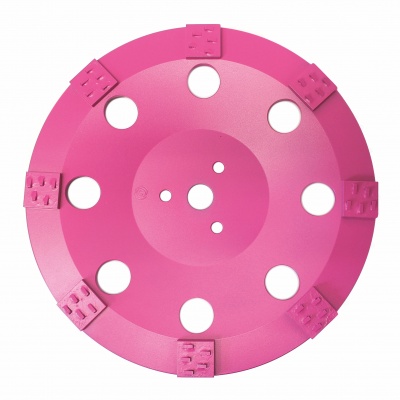 £540.05 (+ VAT)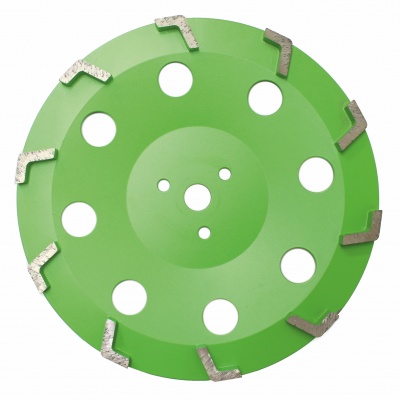 £402.95 (+ VAT)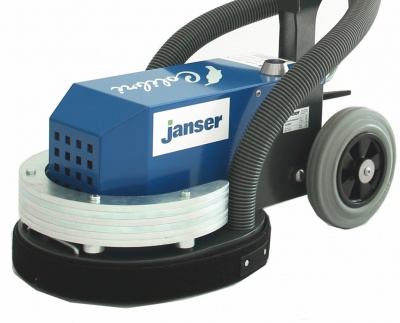 £182.00 (+ VAT)