Glue Guns
Hot melt glue guns allow you to apply glue with effortless precision. At Trade Only Flooring Supplies, we are proud to stock two of the best in TEC's hot melt gun range, including the TEC3400 Heavy Duty Glue Gun and the TEC810 standard mo...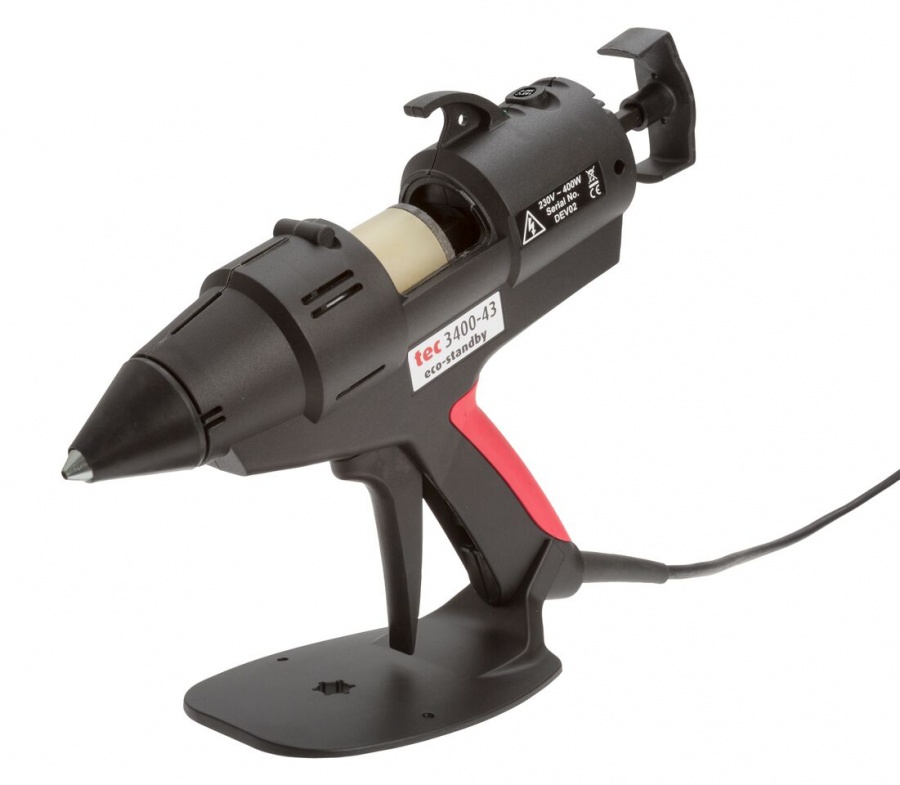 TEC Glue Gun Applications
TEC Glue Guns are rated as one of the best crafting glue guns available to buy. They can be used to apply adhesive with neatness and precision across a wide range of tasks.
Our range of two TEC Glue guns can be used in product assembly, packaging and sealing, labeling, shoe or garment repair, book binding repairs, various arts and crafts, as well as installing ceramic tiles and other fixings.
They are also perfect for installing carpet grippers and door profiles for both residential and large-scale commercial projects. For more information on the applications of TEC Glue Guns, you can read more in our blog.
Why Choose TEC Glue Guns?
As well as their numerous useful applications, TEC Glue Guns are also top of class for usability, safety and efficiency.
The adhesive dries strong, with no thickness lost during the drying process. You can also get through tasks quicker thanks to the speed permitted through direct application. Excess adhesive is also not a problem, and any left-overs are easy to clean up and dispose of.
Furthermore, you get a multifunctional detachable base stand, including a nozzle wrench, and the glue guns have an improved narrow profile to aid visibility.
Our TEC Glue Guns are built to comply with worldwide industrial and electrical safety standards.
TEC Glue Guns Specification
TEC 810
TEC 3400

Usage

Residential & small scale

Heavy duty & commercial

Glue type

12mm glue sticks

43mm glue slugs

Voltage

110/240v

110/240v

Heater

Cartridge

Cartridge

Power cable

2m

3m

Weight

500g

1150g

Wattage

250 watt

400 watt

Melt range

2kg/hr

3.5kg/hr

Temperature




control

Interchangeable thermostat

Electronic plug-in temperature modules

Low melt gun temp

130°C

130°C plug-in module included

Hot melt gun temp

195°C

195°C with 215°C and 160°C plug-in modules included

UK




Warranty*

12 months

12 months