The 5 Best Knee Kickers for Tradespeople in 2019
11/01/2019
Knee kickers, also known as carpet stretchers are useful, specialised tools for installing wall-to-wall carpet. By placing the tined head down onto the carpet and applying force to the padded end, you can quickly and easily pull the carpet tight to the wall.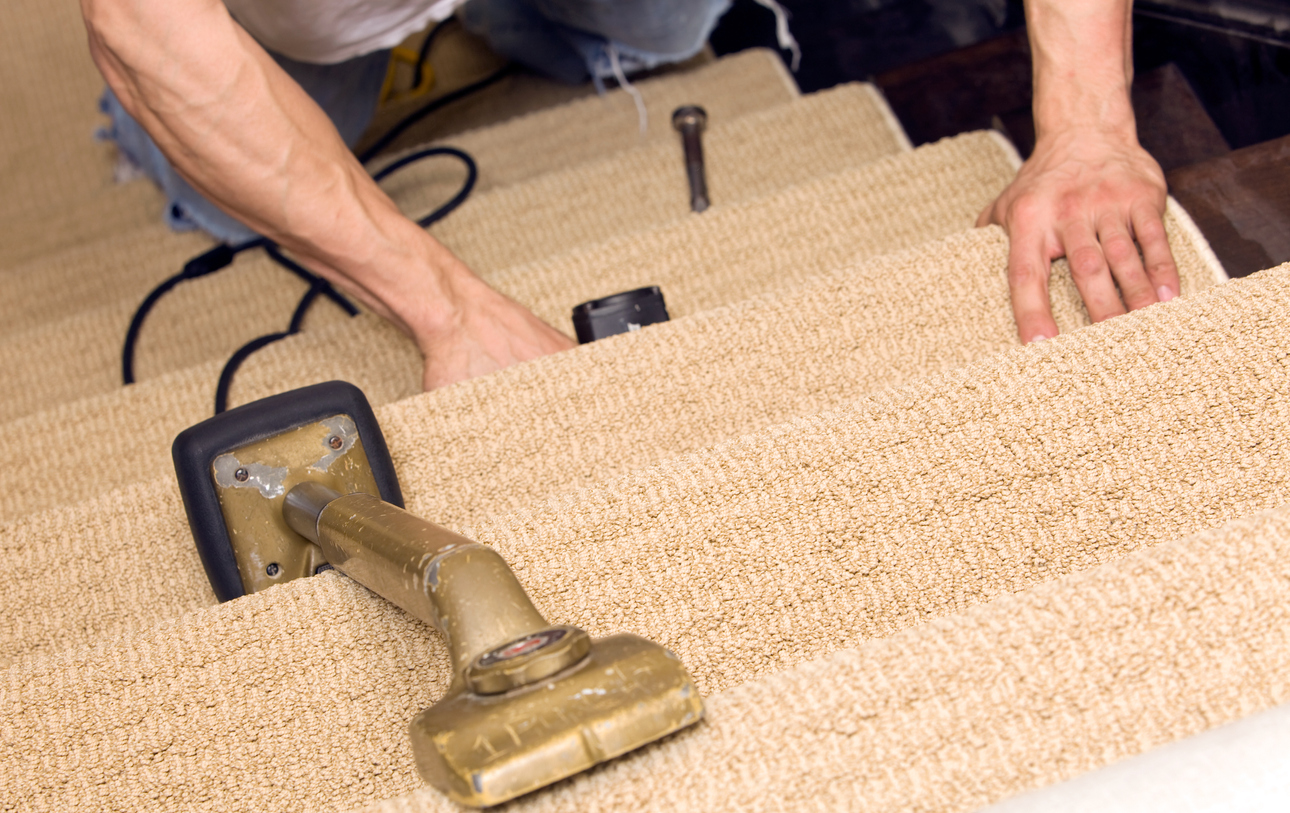 Knee kickers are especially useful in smaller spaces where a power stretcher cannot be used efficiently. They are great for closets, staircases, hallways, and the majority of domestic sized room spaces.
At Trade Only Flooring Supplies, we like to stay at the very cutting edge of technology to assist tradespeople in choosing the very best tools for their projects.
Without further ado, here are the 5 best knee kickers money can buy in 2019 – in no particular order!
Roberts GT 2000 Knee Kicker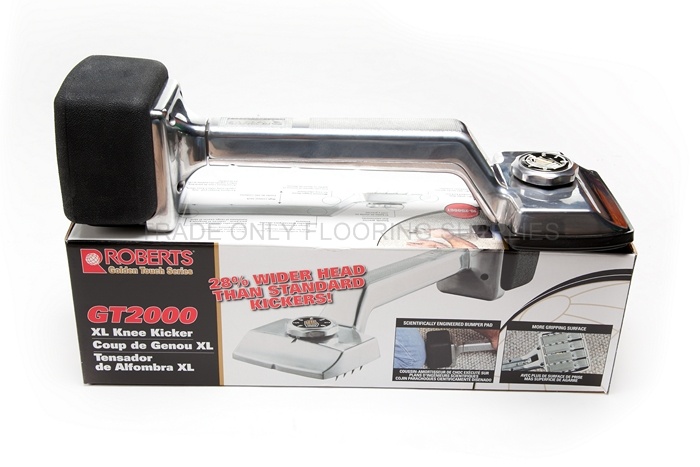 The Roberts GT2000 model is a high-performance knee kicker with rubber compounds that reduce knee shock by up to 28%, as well as preventing wear and splitting. Thanks to its extra wide head, the Roberts GT2000 delivers 33% more gripping strength. This model also includes larger channel stops, which allow you to maintain precise settings that can be easily adjusted.
The great features of the Roberts GT2000
Extendable up to 5 positions
Extra wide buffer pad
Four rows of nap grips
Extra pin plate teeth for easy stretching
Aluminium die cast body for extra strength
Crain 605 Deluxe Knee Kicker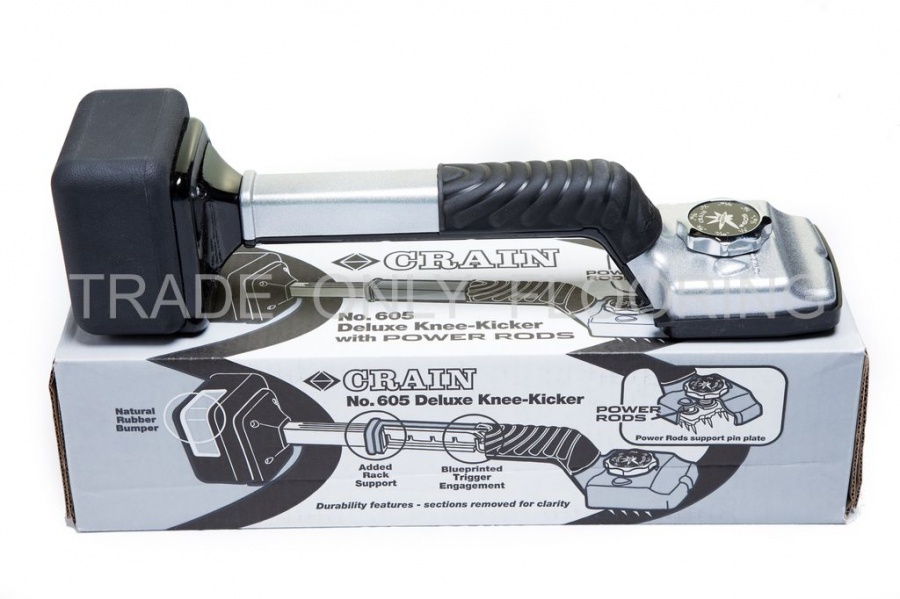 Another superb knee kicker for 2019 is the Crain 605 Deluxe model. This knee kicker features a high-profile body to effortlessly span over stretcher tubes. It also has a thicker rubber bumper for additional support and durability. Other great features include a visual pin depth dial with nine adjustable settings, in addition to a pin plate featuring 16 hardened steel pins for extra grip.
The top features of the Crain 605 Deluxe Knee Kicker
Three nap grips
Adjustable length from 18" to 22"
Better force transfer
Thicker, seamless buffer pad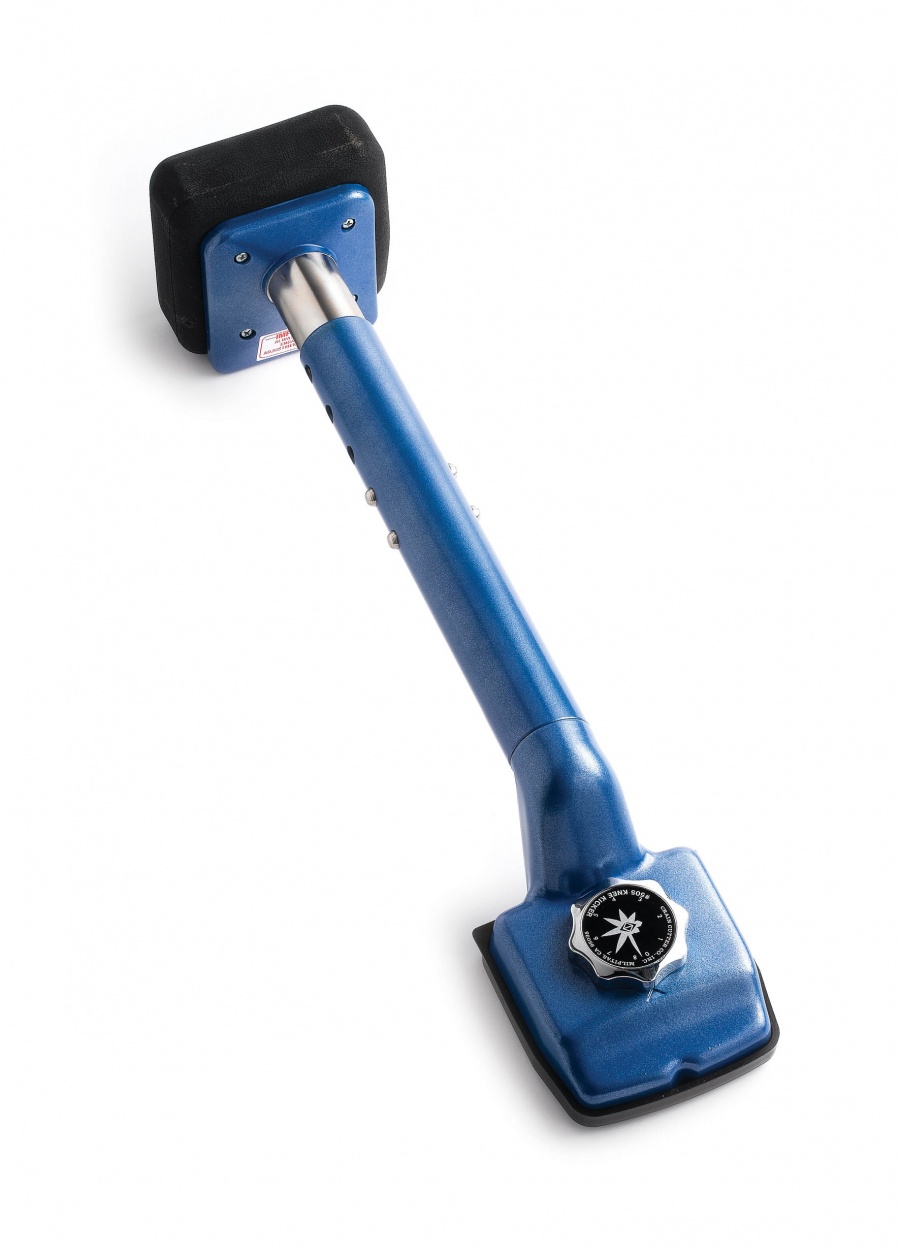 The Crain 525 Wide Knee Kicker
Another excellent knee kicker from Crain Tools, the Crain 525 Wide Knee Kicker is exceptionally durable and compatible with wider sections of carpet. It features high-tech telescoping steel tube construction and four length adjustments from 21" to 25".
The Crain 525 Knee Kicker also features improved force transfer to the carpet thanks to its power rods, which extend through the pin plate.
The top features of the Crain 525 Wide Knee Kicker
Three nap grips
Adjustable length from 18" to 22"
Better force transfer
Thicker, seamless buffer pad
Roberts GT Extendable Knee Kicker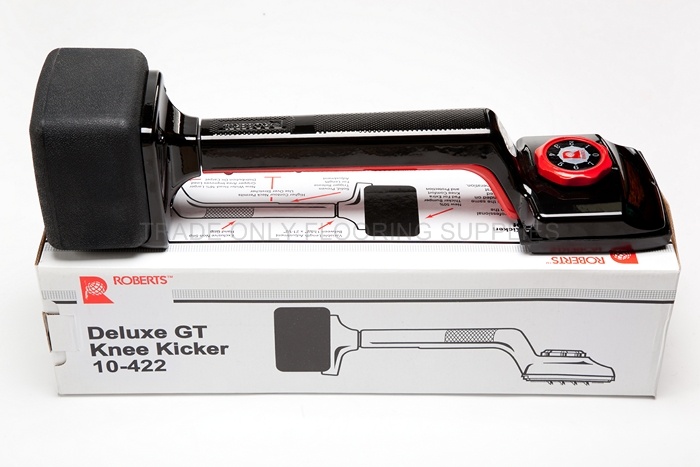 A more affordable alternative to the Roberts GT 2000, the Roberts GT Extendable Knee Kicker is still a remarkably effective piece of kit for its price. With prices starting at just £59.00 (+VAT), you nonetheless get a host of benefits including an extra thick buffer pad, full extendibility from 44.5cm to 54.5cm.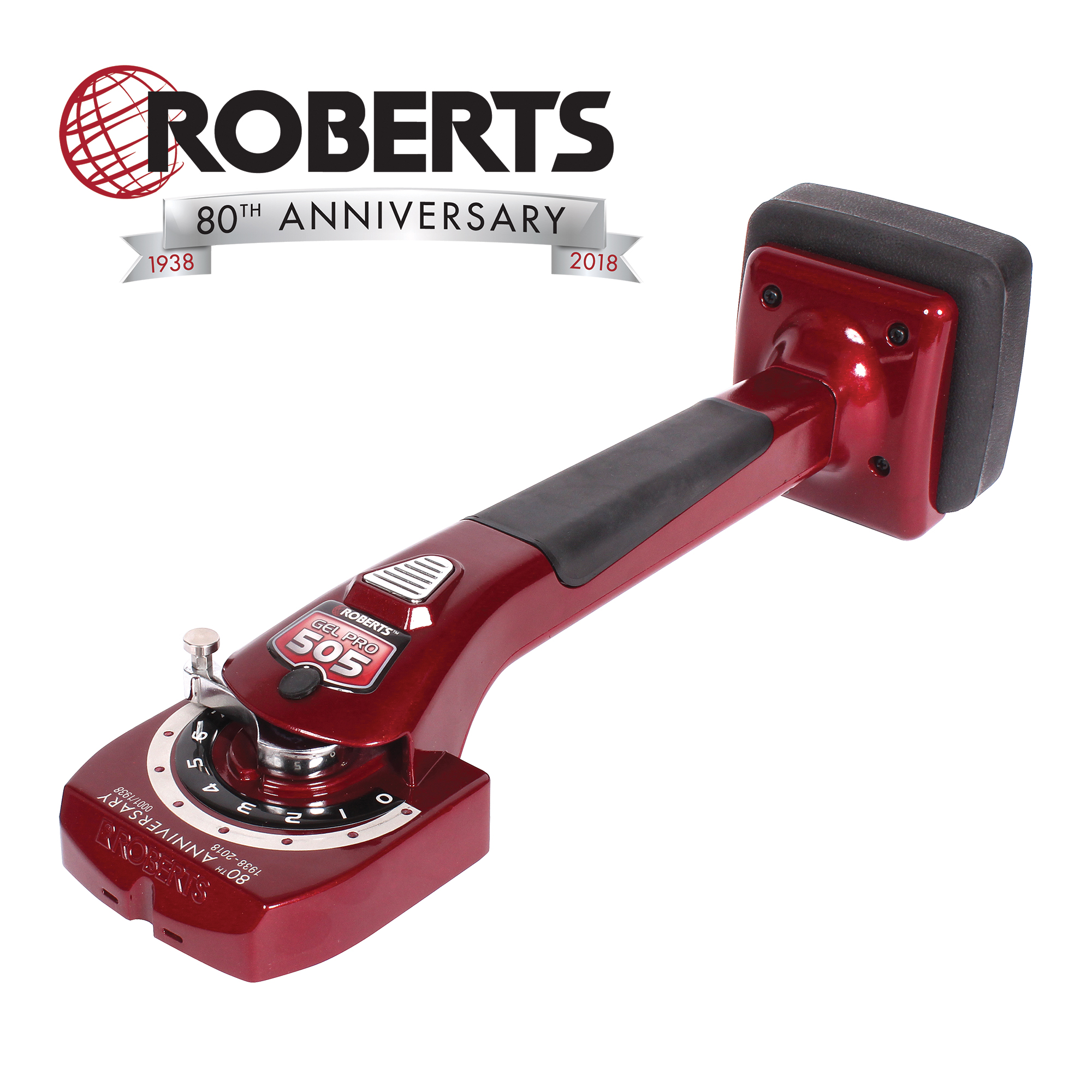 Roberts Gel Pro 505 Knee Kicker
The brand-new Roberts Gel Pro 505 Knee Kicker is one of the most innovative ever produced in usability, comfort and effectiveness.
The main feature of the Gel Pro is, as the name suggests, a special gel core bumper pad, which is mounted at an ideal 5-degree angle to offer exceptional support and shock impact, without lessening the tool's effectiveness.
Image: Roberts Consolidated
Get the most out of your knee kicker
2019 is shaping up to be an exciting year for the home renovation trade, so make sure your tool-kit is up to date with the latest technology to ensure you deliver consistent results for your customers.
Trade Only Flooring Supplies is committed to stocking the very best in flooring tools, profiles and other supplies; however, we also want to help you get the most out of the tools you order.
For more information on how to use knee kickers to stretch carpet into place safely and effectively, read our guide.