TEC 3400 Heavy Duty Glue Gun + FOC Glue Slugs
£222.49
(+ VAT)
Order by 12:30PM Thursday 25th February and you could have your goods delivered by: Friday 26th February
SPECIAL OFFER WHILST STOCKS LAST - BUY A TEC-3400 & GET A FREE 5KG BOX OF GLUE SLUGS WORTH £42.50 + VAT.
THE NEW ECO FRIENDLY AND EFFICIENT HIGH OUTPUT INDUSTRIAL GLUE GUN FROM MARKET LEADERS TEC. USES 43MM GLUE SLUGS. LOTS OF NEW AND IMPROVED FEATURES INCLUDING;
HIGHER OUTPUT CAPACITY THAN PREVIOUS MODELS CONTROLLED BY PATENTED ECOTEC TECHNOLOGY THAT RECOGNISES CHANGES IN DEMAND AND MAINTAINS OPTIMUM TOOL AND ADHESIVE TEMPERATURE.
AUTOMATIC STANDBY SYSTEM THAT DETECTS NON-USE AND PROGRESSIVELY REDUCES TOOL TEMPERATURE UNTIL IT SWITCHES OFF AFTER 2 HOURS.
FULL LENGTH TRIGGER DESIGN TO ALLOW ACCURATE CONTROL OF GUNS ADHESIVE FLOW AND NEW TRIGGER-BOOST SYSTEM THAT RECOGNISES CONTINUOUS USE AND INCREASES HEATER POWER TO ENABLE EVEN MORE OUTPUT.
Related Products
£73.99 (+ VAT)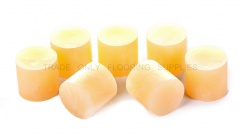 £42.50 (+ VAT)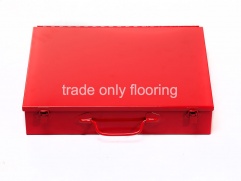 £30.99 (+ VAT)