Leister 230v Triac ST Hot Air Weld Gun
£358.21
(+ VAT)
Order by 12:30PM Wednesday 6th December and you could have your goods delivered by: Thursday 7th December
The Leister Triac ST range of hot air weld guns have set the standard for plastic welding for a number of years. This 230v model brings a host of great usability features and is super easy to clean and maintain. With Leister, you know you are getting authentic Swiss quality and dependability for a lifetime.
Key Features
Manual temperature adjustment
Sturdy but lightweight
Built in potentiometer
Quick clean air filter
Compatible with wide range of nozzles
Built in protection from overheating
Automatic carbon stop and heat protection
Ergonomically optimised handle
The Leister 230v Triac ST Hot Air Weld Gun is available with a strong plastic case, but nozzles are not included. If you require these features, you can purchase the full kit instead.
What can it be used on?
Plastic
Roof membrane
Fabrics
Related Products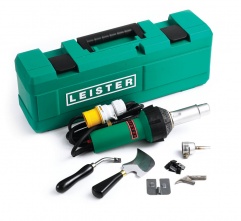 £406.25 (+ VAT)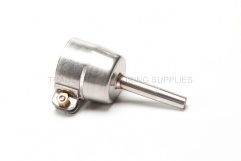 £22.49 (+ VAT)