Floorwise DCM Free Heavy Duty Spray Adhesive F597 (500ml x 12)
£30.45
(+ VAT)
Multi-Buy Savings!
6+ Items = £28.80
12+ Items = £27.50
18+ Items = £26.55
Order by 12:30PM Wednesday 6th December and you could have your goods delivered by: Thursday 7th December
This environmentally friendly, heavy duty spray adhesive has great performance but is 100% Dichloromethane Free.
The absence of Dichloromethane makes it safer for installers to use when fixing a variety of floorcoverings onto most sub floors.
Coverage: approx. 3m² per can onto a single non-porous surface
● Improved formulation
● High adhesive content
● Excellent bond strength
● Quick drying
● Easy to use
*Not suitable for highly plasticised Vinyls or PVC
Related Products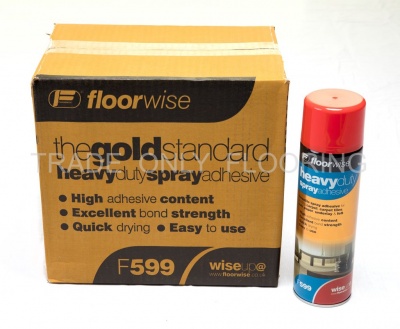 £27.25 (+ VAT)