Blades - Concave (100 pack)
£10.74
(+ VAT)
Multi-Buy Savings!
10+ Items = £9.74
20+ Items = £8.74
Order by 12:30PM Friday 21st January and you could have your goods delivered by: Monday 24th January
HEAVY DUTY,MADE IN SHEFFIELD,PACKED 20 x 5 IN A CARBOARD BOX.
PLEASE NOTE THAT DUE TO THE CURRENT HIGH DEMAND THESE BLADES MAY ARRIVE IN DIFFERENT PACKAGING FROM DIFFERENT SUPPLIERS.
Related Products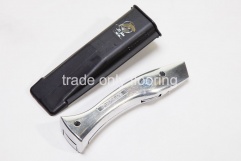 £9.99 (+ VAT)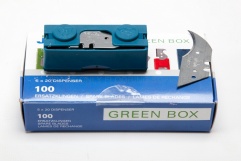 £31.49 (+ VAT)